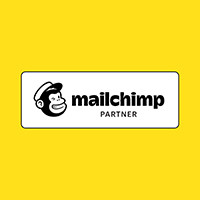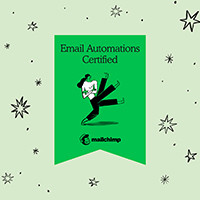 The team at Vizcom helped me with my new eCommerce business. After several conversations and after a lot of questions from me, I decided to go for one of their digital marketing packages. The report they provided was detailed and full of ideas I hadn't even considered. It is early days, but things are developing nicely. Looking forward to working with them in the months to come. Highly recommend
Dan has been working with us for several months and now is an integral part of our team. He is very professional, responsive and proactive. It's great to work with Dan as he is capable of taking a project and running with it without being constantly supervised. Quality of work is excellent and always delivered in good time. Thanks Dan
We have been using Dan at Vizcom Digital for the last 5-6 weeks and although only the early stages we are really happy with the work carried out so far, Dan is very clear in what he is doing and has some great ideas and plans for our site. We are kept up to date weekly with what he is doing and receive a full breakdown at the end of the month. We went for one of the top marketing packages and feel it offers great value for money. We are looking forward to seeing how things progress over the coming weeks and months. Highly recommended. Thanks!
With great design and an understanding of our business needs, Vizcom helped create an online marketing plan that is effective and simple to manage. Highly recommended.
Simon Harrison
22/05/2020
We have worked with Dan for over 10 years supplying our website, electronic & printed marketing materials and e-mail campaigns. Dan has a very good eye for design and produces high quality content that appeals to our customers all the time. There are never any hidden costs - we pay purely for time, which always adds value. He is responsive and always delivers on time.
Dan knows what he's doing - sensible pricing for real results 👍
Langtec Limited
28/10/2019
Vizcom have been designing, developing and maintaining our websites and digital content for many, many years. The service, the finished article and the support are absolutely superb, we can't imagine not having them by our side. In short, Vizcom are awesome!
Dan always answers the telephone in person within a few rings. He has helped with my email marketing campaigns and with admin on my Wordpress website
GRAHAM SUGGETT
18/10/2019
I met Dan many years ago through playing sport and he always struck me as a genuine and decent person. Fast forward to the present and I've started my own business, which is growing fast, so fast, that I don't have time to do everything I need to do. I know that I'm not maximising our on-line presence – company website, social media etc – but in truth, didn't have the skills, inclination or crucially the time to do it. I was aware that this was the area of Dan's expertise and contacted him. Dan has been a godsend as he has effectively taken over responsibility for ensuring that this side of our business is working brilliantly. I can now concentrate on the elements of my business I love, which is working directly with clients, safe in the knowledge that Dan has all our on-line presence covered. I can't recommend Dan highly enough.