WordPress websites that convert clicks into customers.
Fast, optimised and with lots of extras as standard.
7 minute read | Updated 14.3.22.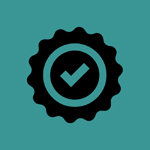 Why choose us to create your bespoke WordPress website?
Your website will reflect your personality and can include caricatures of you and your team members (see examples below).
Using our experience in SEO we'll make sure your site brings enquiries right from the start.
We include lots of extras as standard including Meta Data, MailChimp sign up forms, Facebook Messenger Live Chat and monthly traffic reports.
Visitors who complete your contact form will be automatically subscribed to your MailChimp account and sent a welcome email promoting your business by recognised and certified MailChimp experts.
Before we start we'll send you our list of key marketing questions to ask yourself so we both know who to appeal to.
We'll treat every page as a "landing page" as we believe every page should convert visitors to enquiries.
Enticing "call-to-actions" will be added to encourage contact or email subscribers.
Additional analytic software will be installed so we can track and attract visitors.
Your site will load under three seconds, include one year's fast and reliable hosting and an SSL certificate.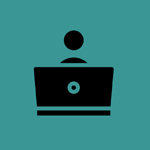 WordPress websites we've created
Pentre Mawr WordPress website
Google traffic (year to date)
17,172 clicks.
13,680 from organic search.
79.1% from organic search.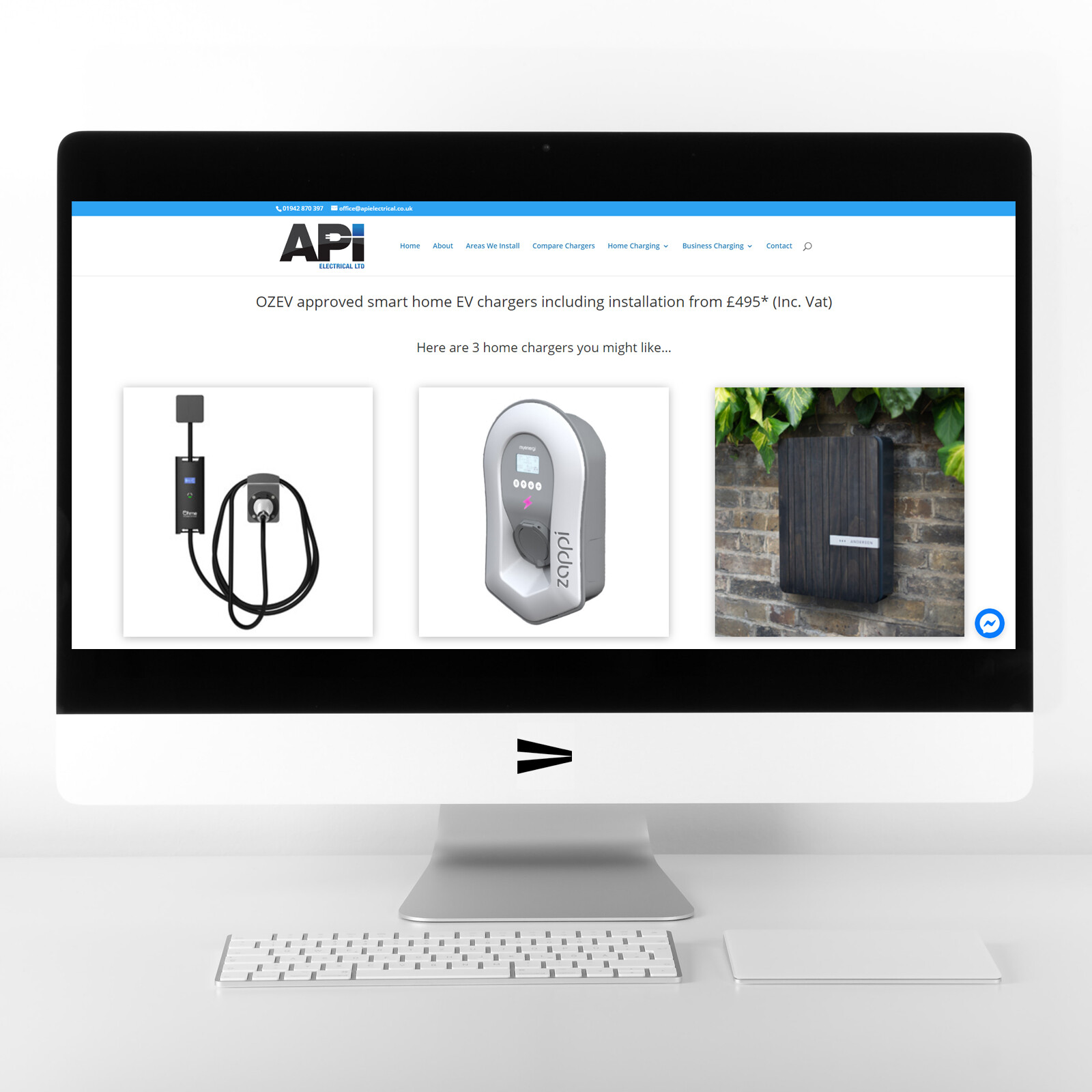 Google traffic (year to date)
85,338 clicks.
76,539 from organic search.
88% from organic search.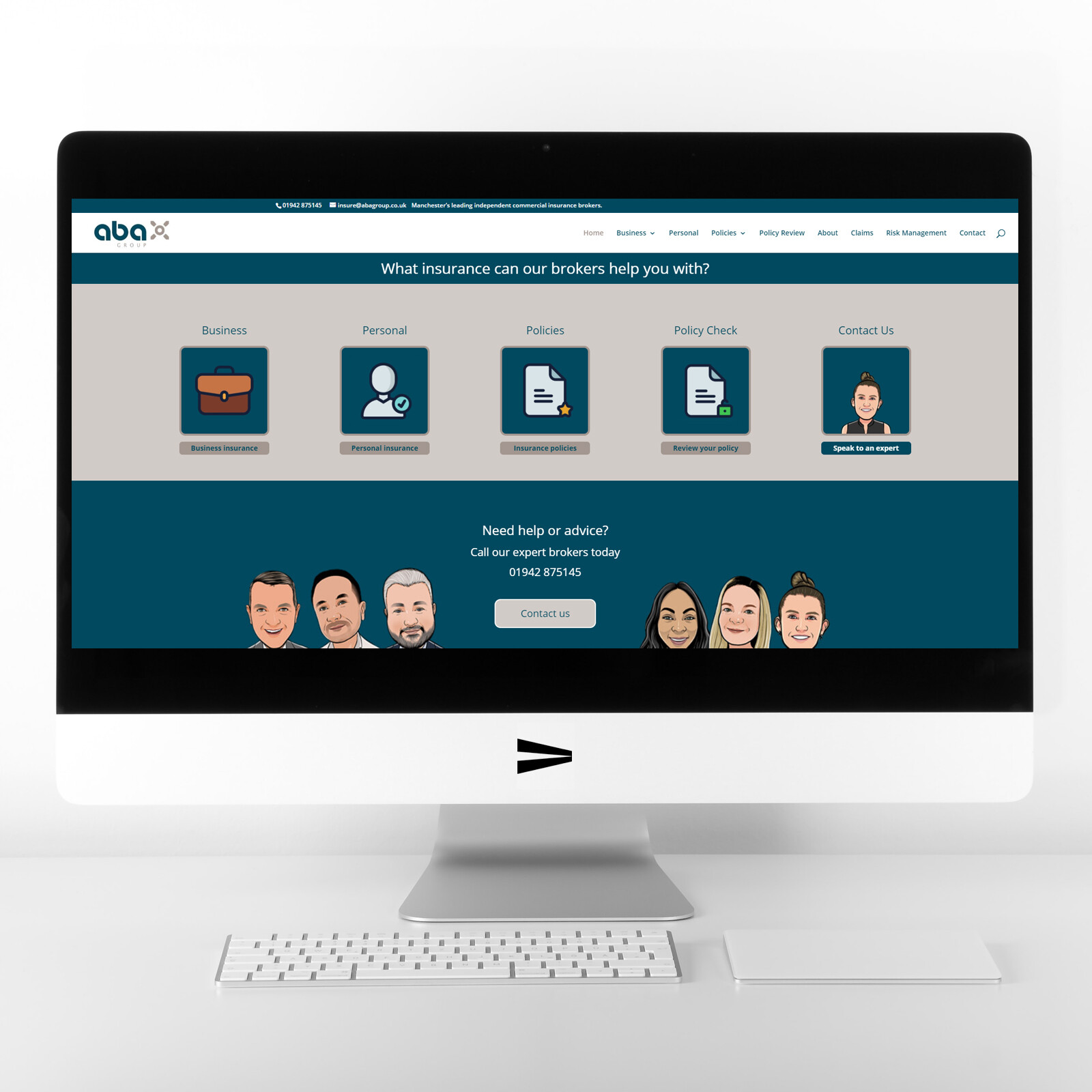 Google traffic (year to date)
3878 clicks.
1,522 from organic search.
58.8% from organic search.
Safety Gas WordPress website
Google traffic (year to date)
4720 clicks.
2577 from organic search.
54.4% from organic search.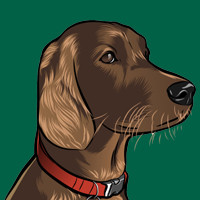 Best in Show
Pay Monthly Bespoke WordPress Website Package (7 payments)
Bespoke custom-designed WordPress website (not an off-the-shelf template).

Optimised to load under three seconds to help your SEO and UX (User Experience).

Caricatures of you and your team members created to bring personality to your site (because people buy from faces).

Six months of ongoing support, website updates and training.

Keyword research, meta data added to every page and monthly traffic reports.

Facebook Messenger Live Chat installation to turn browsers into enquiries.

Marketing advice after you complete our key marketing questions to ask yourself document.

Analysis including website visitor video recording and heat maps.

Fast and secure hosting and an SSL Certificate (included for one year).

MailChimp email sign up form creation and automatic welcome promotional email.

Contact form creation using Gravity Forms (contacts will be subscribed to your MailChimp account).

A thank you page which visitors are directed to once they complete your contact form.
*Initial payment required. £800 plus Vat then 6 monthly payments of £250 plus Vat.
Learn how to write website text
Learn how to write text for your website with our free marketing guide.
Also receive our free downloads which include our marketing questionnaire, SEO, social, email and Google My Business guides.
Option to convert to eCommerce using WooCommerce.
As future proof as a website system can be (most web designers work with WordPress).
Want your site to do something a little different? There are hundreds of existing plug-ins available which will probably do what you need.
Easy to customise, unlike many other CMS (Content Management System) platforms.
Easy to update yourself without learning to code.
Connects easily with MailChimp and many other email marketing platforms.
Website related technical terms explained…
Press the yellow toggle button to the right of each question for more details.
In alphabetical order.
Analysis
This involves looking at statistics of visitors and their journey through your website. This information should shape your SEO, website updates and changes. There are many types of software to help with this and a lot of them are free, for example, Google Analytics, Google Search Console and Hotjar.
Call to action
Also, known as a call to arms is a marketing term used to describe a reason for the potential customer to act, contact you, buy or subscribe.
CMS
Stands for Content Management System. This allows the website owner to update text, images and add new pages without the need to learn website coding.
Heat map
This is a graphic (usually a screenshot of your website page) which shows where visitors click, scroll or hesitate. These are key to identifying problems or helping you decide to change your website page layout to increase clicks or make it easier for the visitor to find what they need.
Hosting
Renting space on a computer server for your website. Usually charged on an annual basis. Faster hosting means better Google rankings and improved UX (User Experience). Most hosting is shared with other websites but you can have your own dedicated hosting (which can be much more expensive).
Gravity forms
A form building plug in for WordPress which allows you to create custom forms. This is a paid subscription service (but included with our websites and marketing packages).
Keyword research
This involves finding phrases that you would like your website to be found for. Popular programs to help do this are SE Ranking, Moz, Ubersuggest and Answer the Public.
Landing page
A term given to a website page where you are directing people to by email, social media or traditional marketing. It should be designed to convert as many visitors as possible for example email subscribers and event sign-ups. We believe all your pages should act as landing pages.
MailChimp
Originally just an email marketing service provider but now offering other services including direct mail, social advertising and more recently websites.
Meta Data
Consists of an HTML page title, keywords and description. Vital in attracting search engine traffic and click-throughs. If you search for something in Google and look at the results you will see the organic listings further down the page the top line is the page title and the text underneath is the meta description.
Organic search
Is a term given to searches using search engines which are not paid for.
Plug in
Describes a piece of software you can add to your website to perform a function it doesn't already do. These vary in quality and as a general rule we wouldn't recommend using too many as they can fail or if not updated leave your site more prone to hacking. Lots are free and some are paid. Some we couldn't do without.
SSL
A Secure Sockets Layer certificate proves to website visitors that your website is safe to view and it enables an encrypted connection. You know a site has one when it displays as https and not http in your browser. A padlock is also shown before the https. Google's Chrome browser will often show websites without one as not safe on the SERPs (search engine results pages).
Template
A ready-made theme design created by a web developer. These vary in quality and can be free or paid. Using one can cause problems if you decide you want to update your design or website functionality.
WooCommerce
A plug in which allows you to convert your WordPress site into an eCommerce website. Unless you are an experienced developer we wouldn't recommend you attempt this.
WordPress
A CMS (Content Management System). Widely regarded as the industry standard.
The team at Vizcom helped me with my new eCommerce business. After several conversations and after a lot of questions from me, I decided to go for one of their digital marketing packages. The report they provided was detailed and full of ideas I hadn't even considered. It is early days, but things are developing nicely. Looking forward to working with them in the months to come. Highly recommend
Dan has been working with us for several months and now is an integral part of our team. He is very professional, responsive and proactive. It's great to work with Dan as he is capable of taking a project and running with it without being constantly supervised. Quality of work is excellent and always delivered in good time. Thanks Dan
We have been using Dan at Vizcom Digital for the last 5-6 weeks and although only the early stages we are really happy with the work carried out so far, Dan is very clear in what he is doing and has some great ideas and plans for our site. We are kept up to date weekly with what he is doing and receive a full breakdown at the end of the month. We went for one of the top marketing packages and feel it offers great value for money. We are looking forward to seeing how things progress over the coming weeks and months. Highly recommended. Thanks!
With great design and an understanding of our business needs, Vizcom helped create an online marketing plan that is effective and simple to manage. Highly recommended.
Simon Harrison
22/05/2020
We have worked with Dan for over 10 years supplying our website, electronic & printed marketing materials and e-mail campaigns. Dan has a very good eye for design and produces high quality content that appeals to our customers all the time. There are never any hidden costs - we pay purely for time, which always adds value. He is responsive and always delivers on time.
Dan knows what he's doing - sensible pricing for real results 👍
Langtec Limited
28/10/2019
Vizcom have been designing, developing and maintaining our websites and digital content for many, many years. The service, the finished article and the support are absolutely superb, we can't imagine not having them by our side. In short, Vizcom are awesome!
Dan always answers the telephone in person within a few rings. He has helped with my email marketing campaigns and with admin on my Wordpress website
GRAHAM SUGGETT
18/10/2019
I met Dan many years ago through playing sport and he always struck me as a genuine and decent person. Fast forward to the present and I've started my own business, which is growing fast, so fast, that I don't have time to do everything I need to do. I know that I'm not maximising our on-line presence – company website, social media etc – but in truth, didn't have the skills, inclination or crucially the time to do it. I was aware that this was the area of Dan's expertise and contacted him. Dan has been a godsend as he has effectively taken over responsibility for ensuring that this side of our business is working brilliantly. I can now concentrate on the elements of my business I love, which is working directly with clients, safe in the knowledge that Dan has all our on-line presence covered. I can't recommend Dan highly enough.