Email marketing by recognised MailChimp experts 🐵
Communicate with your customers and make them feel special 💌
Email has the highest conversion rate (66%), compared to social or direct mail. ✔️
Established in 1996 with over ten years of experience in email marketing.
We are one of only thirty officially recognised MailChimp experts in the UK. See our listing.
We believe your emails should have a personal feel and this approach works well for our clients.
Our email campaigns consistently produce double industry average open and click rates.
Email is our favourite form of marketing but not the only one we specialise in and we provide all you would expect from a successful digital marketing agency.
Vizcom are trained and experienced graphic designers so your emails will look the business too.
We'll recommend proven ways of growing your mailing list.
We create and design email surveys to find out what your customers think and want.
Dan ran a successful eCommerce business for eight and a half years so he has lots of 'hands-on' knowledge to share.
No monthly contracts or tie-ins.
Email marketing is also part of the digital marketing packages we offer.
Our flexible, pay monthly, email marketing packages…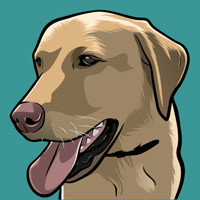 Best of Breed 🥇
Email marketing package for free MailChimp accounts
Upload up to 2000 contacts

Custom designed email design

Different emails x 2

Email automation x 1

Sign up form creation x 1

Mailchimp survey x 1

Email re-sends x 2

Clean data and tag contacts

Database maintenance

Access to reports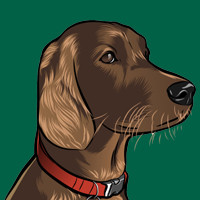 Best in Show 🏆
Email marketing package for paid MailChimp accounts
Upload up to 5000 contacts

Custom designed email design

Different emails x 4 and scheduling
Email automation x 3
Sign up form creation x 3
Mailchimp survey x 2
Email re-sends x 4

Clean data and tag contacts

Database maintenance

Access to reports
*Initial payment required. Best of Breed £300 plus Vat (Free account up to 2000 contacts) then monthly payments of £300 plus Vat. No contract or tie-in.
**Initial payment required. Best in Show £450 plus Vat (Requires paid MailChimp account $49.99 per month) then monthly payments of £400 plus Vat. No contract or tie-in.
Don't need our help at the moment?
Examples of email campaigns we've created
Examples of MailChimp sign-up forms we have created
Click the view form buttons, sign up and receive their welcome emails we created.
It is free forever (if you stay under 2000 contacts).
A free account allows you to send 10,000 emails a month.
Lots of features are included with the free version.
Excellent help via their FAQs pages or live chat (if you have a paid account).
They are constantly releasing new features or refining existing ones.
They have a flexible pricing system for when you want to add more contacts.
MailChimp email marketing terms explained…
Press the yellow toggle button to the right of each question for more details.
In alphabetical order.
Automation
Schedule email to be sent automatically once somebody signs up through your sign up form or when you import your contact list. This can also be used when certain triggers are activated for example a dropped checkout. A series of automated emails can be scheduled for example a welcome email, a follow-up email, etc.
Archive
Archive means that instead of deleting your contact you can archive them so they don't receive any more emails from you. Archiving a contact doesn't count towards your total of subscribers. An archived contact could unarchive themselves though if they sign up through one of your sign up forms.
Audience
An audience is another name for your contact list. MailChimp advises you to have just one list and to use tags and segmentation to identify and mail contacts. For example leads, clients, suppliers and staff.
Behavioural targeting
This allows you to target and personalise your message based on how your contact behaves. How they interact with your website, email and social media. This can be combined with automation for example if a website visitor registers on your site but doesn't buy they could receive a dropped checkout email.
Bounce
This word describes when an email has not been delivered. It can be a hard or soft bounce. A hard bounce means the email no longer exists or they have very strong spam protection. A soft bounce often means they have an auto-responder on their email address, for example, I'm on holiday until… It is important to be careful not to have a high bounce rate and most ethical email providers will put a stop on your account if this happens on a regular basis.
Clean data
This involves checking your contact list for possible errors like incorrect email addresses or role-based email addresses. A role-based email could be admin@ MailChimp will often stop you uploading these kinds of email addresses.
Click rate
This describes the number of people who clicked on your email links or buttons. Usually shown as a percentage.
Domain authentication
This involves adding code to your domain name to make it appear that email is coming from your email server and not MailChimp. Once you have authenticated your domain you should achieve a higher open rate. If your mailing list contains lots of email addresses which are Hotmail, AOL of Gmail then the chances are they will block lots of emails so if your domain isn't authenticated it may not be delivered. 
Open rate
This term describes the number of people who open your email. They may only open and not click though. Your subject line, timing and personalisation will improve your open rate. You can use A/B Testing which allows you to test different subject lines and even different emails before you send the final campaign.
Re-send
If your email wasn't opened you can send it again to the non-openers and change the subject line to see if it is more successful a second time. Best not to do this too often as it could mean you receive spam reports. It is still well worth doing as the person who didn't open the first time around could have been really busy or your subject line wasn't appealing.
Segmentation
Allows you to target and personalise your emails to make them more effective. If you have all the data within your account you could use segmentation to email all subscribers who are in a certain location and are of a certain age.
Sign up form
Visitors to your website or social media platforms use the sign-up form to subscribe. The key is to provide a good reason for them to sign up, for example, a discount code or 'how-to' guide. Here is our sign-up form.
Subject line
One of the most important things to get right. The subject line is the line of text you first see within your inbox. 
Tags
A tag can be added to a contact to describe them for example VIP, employee or prospect. This allows you to send a personalised and more relevant email to the right people.