🧲
Creative, practical and effective design and print.
😊
Guaranteed to appeal to your market.
Why choose Vizcom for your design project?
We believe in feedback and recommend you present your designs to your customers.
That is who the design should appeal to and not just you (or us).
This approach works well using email marketing or polls on social media.
We don't just design what we think looks best or is currently fashionable.
After our initial meeting, we'll draw out the information we need to produce an effective design.
Before we start we'll send you our list of 14 key marketing questions to ask yourself so we both know where we are aiming.
We surrender the design copyright to you (not many design agencies do this).
Browse our design and print portfolio
That's OK, but please stay in touch.
We have a series of free internet marketing guides you may find useful. If you sign up you'll also receive our key marketing questions to ask yourself document. This will help you decide who your design should appeal to.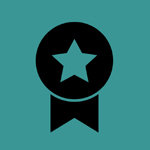 We believe your logo should be impactful but simple.
We produce around six to ten different designs for you to choose from.
We recommend you present your logo designs to your customers and invite feedback.
In 80% of the branding projects, we have completed since 1996 the chosen design wasn't ours (or the client's favourite).
Your chosen design is updated (if required) with different fonts and colours.
Then we recommend you invite feedback once more.
We surrender the logo design copyright to you.
Logo design is included in our marketing packages.

Brochure design and print
We'll provide advice on brochure printing costs, papers and formats.
We'll draw out the information we need to make your brochure effective.
We offer short run digital brochure printing if you don't need a large quantity.
Folders with inserts are an option if your information constantly changes or you would like to make additions.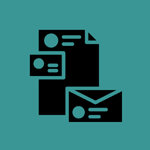 Stationery design and print
We offer stationery packs which include letterheads, business cards and compliment slips.
We are more than happy to print business cards on their own in quantities as low as 250.
All our stationery includes free design and delivery to mainland UK.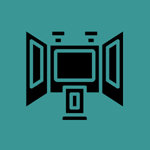 Exhibition design and production
Our exhibition stands are guaranteed for five years and are manufactured in the UK.
We can help you with your invitations, leaflets, brochures and even name badges.
We can promote your event and invite attendees with direct mail and email marketing.
We can also promote your event using social media with our digital marketing services.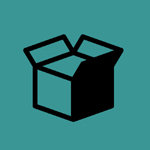 Packaging and label design
We design packaging that gets noticed and 'jumps off the shelf'.
We can offer advice on printing methods, as well as shape, size, colour and finish.
After the initial designs, we create mock-ups and ask you to invite feedback.
We then act on this feedback by making adjustments or colour changes.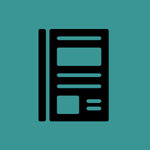 We grab attention with a strong headline and an attractive image.
We tell the reader why they should buy your product or service and why it is unique.
We add a call to action to encourage the reader to act immediately.
Our advert designs are more effective than the publications because we spend time researching what your customers want.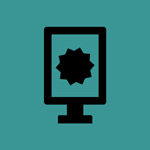 What things do I need to consider for my Point of Sale design?
Where will it be displayed and what will it be positioned next to?
How durable does it need to be and will you re-use it?
Do you need to alter the sales message or change prices?
We consider all of the above to produce POS which sells.
Not quite ready to make contact?
I am aware that the company has been established for many years and has built up a superb reputation for delivering a high-quality service in all aspects of graphic design, illustration and layout. In my role, I have often referred clients to the company and feedback has never been short of excellent.
My experience of Vizcom design is 100% positive. Dan has created artwork for label customers I deal with, and also done artwork changes at short notice on other projects, as well as creating logos straplines and printing business cards and other stationery, Highly recommend Vizcom, prompt friendly and professional
Vizcom provided excellent advice during early design consultations and provided speedy quotes, proofs, and prompt delivery of goods. The whole process was swift and painless, and we were extremely pleased with the results.
I am writing to thank you for the excellent work which you carried out in designing our new corporate image including a new logo, company stationery and brochure. They have all been well received by our clients and there is no doubt that the brochure is helping us to attract new enquiries.
Your graphic design work, all-round input and on numerous occasions your sympathetic ear have all been greatly appreciated. Thank you.
The Lancashire Branch of Butterfly Conservation have been using Vizcom for the printing of our newsletters and reports for a few years now. The printing is good quality with a quick turnaround; it's a reliable service and we know we can rely on the end result being good.
Thanks Dan for your great work over the 10 years we have worked together. You are always on hand; professional, knowledgeable and reliable. Solutions for HR wouldn't know what to do without you!
Dan has been working with us for several months and now is an integral part of our team. He is very professional, responsive and proactive. It's great to work with Dan as he is capable of taking a project and running with it without being constantly supervised. Quality of work is excellent and always delivered in good time. Thanks, Dan.
The main areas that have impressed me have been the ability to explain technical subjects in plain English and in a down-to-earth fashion; fast and efficient service, i.e. being able to contact them easily via email and phone and getting a speedy response to any query; professional but friendly approach with customers, and finally they were very good value for money.