Build relationships and grow a loyal following
Engage with your customers and gain more
We'll help you build relationships, gain trust, improve your brand credibility and recognition.
We'll create scheduled posts using custom graphics and videos to engage your followers.
We'll target potential customers using geographic areas, specific industries, interests and job titles.
We'll coordinate campaigns across all channels.
We'll reply to all messages, posts and thank new followers.
We'll make sure your social profile brand is consistent and personalised.
We'll create you a Mailchimp sign up form or landing pages and an automated welcome email promoting your business.
We'll encourage email subscribers and include a sign-up link in each of your profiles.
We'll research and use hashtags to increase your following and engagement.
We'll provide comprehensive reports detailing clicks, comments, shares and engagement.
No contract or tie in.
Flexible, pay monthly, social media packages.
Think of us as your very own Public Relations department
Invest in one of our social media packages and we'll firstly produce a tailored marketing report which will include our feedback on your current marketing, website, social profiles and suggestions on how to improve. We'll also make recommendations and include our ideas. Below are typical kinds of social activities that we regularly work on. Our report will include what we believe will work for you.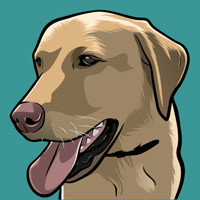 Best of Breed
Social Media Package - 3 Profiles
3 social profiles.

Coordinated posts including custom graphics.

Prospective customer targeting.

Profile updated with custom graphics and sign-up link.

Speedy responses to replies, messages and new followers.

Comprehensive performance reports.

Hashtag research and marketing.

MailChimp sign up form and automated welcome email.

Competitions, polls and review requests.

LinkedIn personal profile and company page.

Facebook.

Instagram.

Twitter.

YouTube.

Social media is included in our digital marketing packages.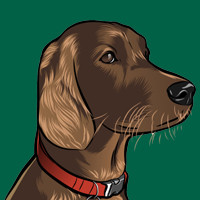 Best in Show
Social Media Package - 5 Profiles
5 social profiles included.

Coordinated posts including custom graphics.

Prospective customer targeting.

Profile updated with custom graphics and sign-up link.

Speedy responses to replies, messages and new followers.

Comprehensive performance reports.

Hashtag research and marketing.

MailChimp sign up form and automated welcome email.

Competitions, polls and review requests.

LinkedIn personal profile and company page.

Facebook.

Instagram.

Twitter.

YouTube.

Social media is included in our digital marketing packages.
*Plus Vat. Initial payment required. Paid monthly. No contract.
Engage and increase your followers right now
Grow and engage your following with our free social media marketing guide.
Also, receive our free PDF downloads including our social marketing calendar,
marketing questionnaire, SEO, email, website content and Google My Business.
Included in our social media packages…
Connect with potential customers
We'll make connections with people who match your customer profile, are influencers or could be useful contacts.
We'll create engaging posts and share content your network will appreciate.
We'll update your company page or create one for you.
We'll regularly invite your connections to follow your company page.
We'll add a sign-up link to your company page to encourage email subscribers.
LinkedIn Company Pages we grow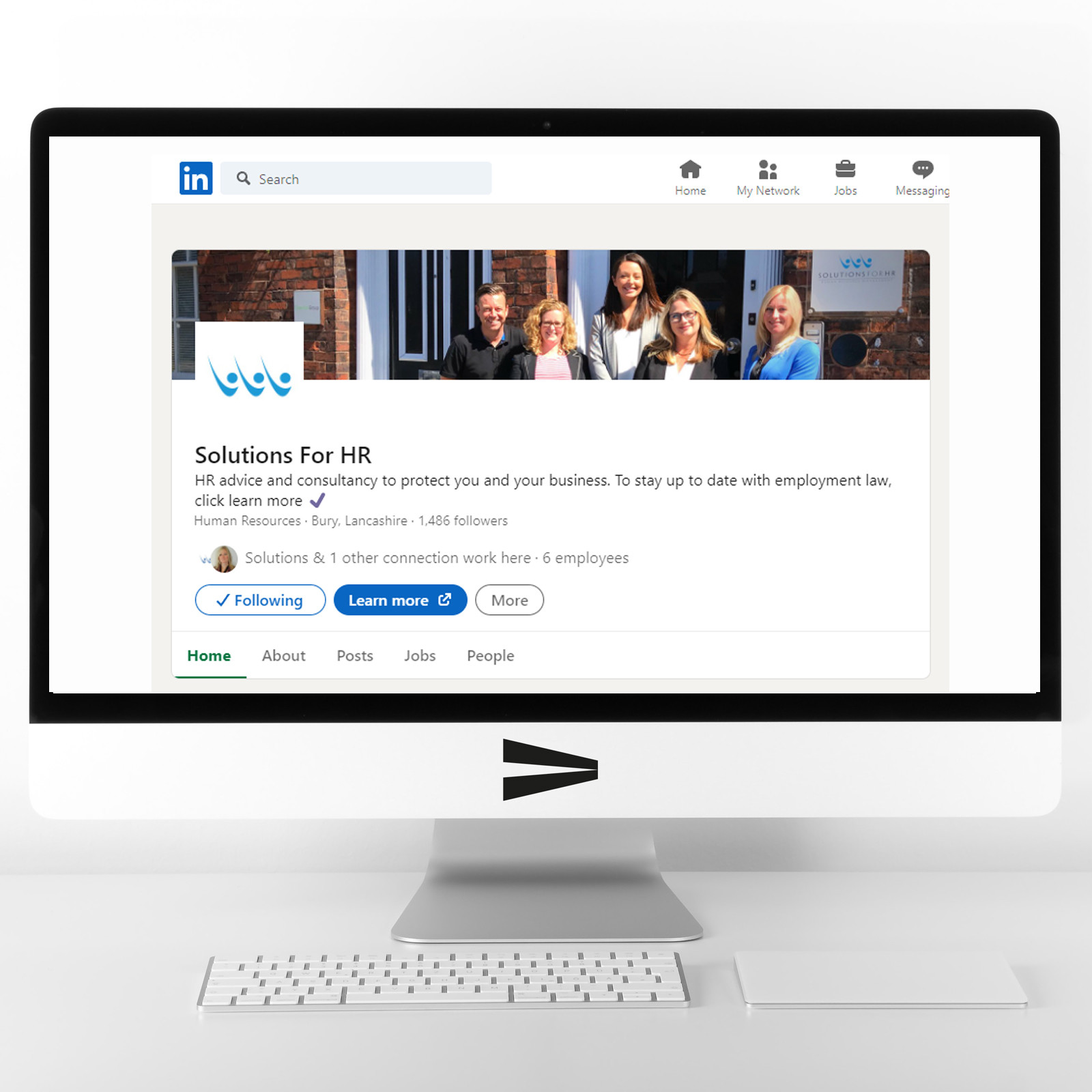 Statistics (last year)
11,185 impressions
446 engagements
136 post link clicks
Statistics (last year)
7,699 impressions
245 engagements
144 post link clicks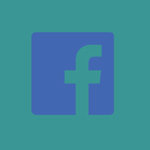 Facebook changed the way it displays posts within your feed.
Now you only see what you regularly interact with or pages you visit (unless you've adjusted your settings).
This means growing a following is harder now and will probably require Facebook advertising.
Our goal is to get your followers to interact with your posts.
We do this so they are more likely to buy and see your content.
Running competitions, creating polls and asking relevant questions are thee of the ways we improve engagement.
Using Facebook advertising can be really effective because of the targeting options.
To make your advertising effective we focus on your typical customer demographic.
We look at age, gender, interests and geographic areas to target.
If you have a list of email contacts then we can advertise to these people or re-target your website visitors.
To reach potential new customers we create look-a-like audiences and advertise to this group.
We help manage these Facebook pages
We help manage the following Instagram accounts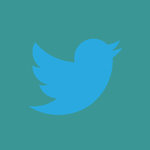 Connect with people who tweet your 'trigger' words
We use Sprout social management software which allows us to track your 'trigger words' and hashtags.
'Trigger' words are what your potential customers are using in their tweets.
So if your customers belong to a certain profession, location or use a particular hashtag we'll know instantly.
We can configure this so we are notified when someone tweets within a 5, 10, 15 or 25 mile radius of your post code or designated location.
We can update our social software to focus on different geographic areas and add new trigger words.
When a Twitter user mentions your trigger word we check their profile and follow them.
If they follow back we say thank you and begin to build a relationship.
This process allows us to increase your following with users who match your ideal customer profile.
We focus on the type and quality of followers and not the volume.
We manage the following Twitter accounts
Statistics (last year)
12,890 impressions.
295 engagements.
49 post link clicks.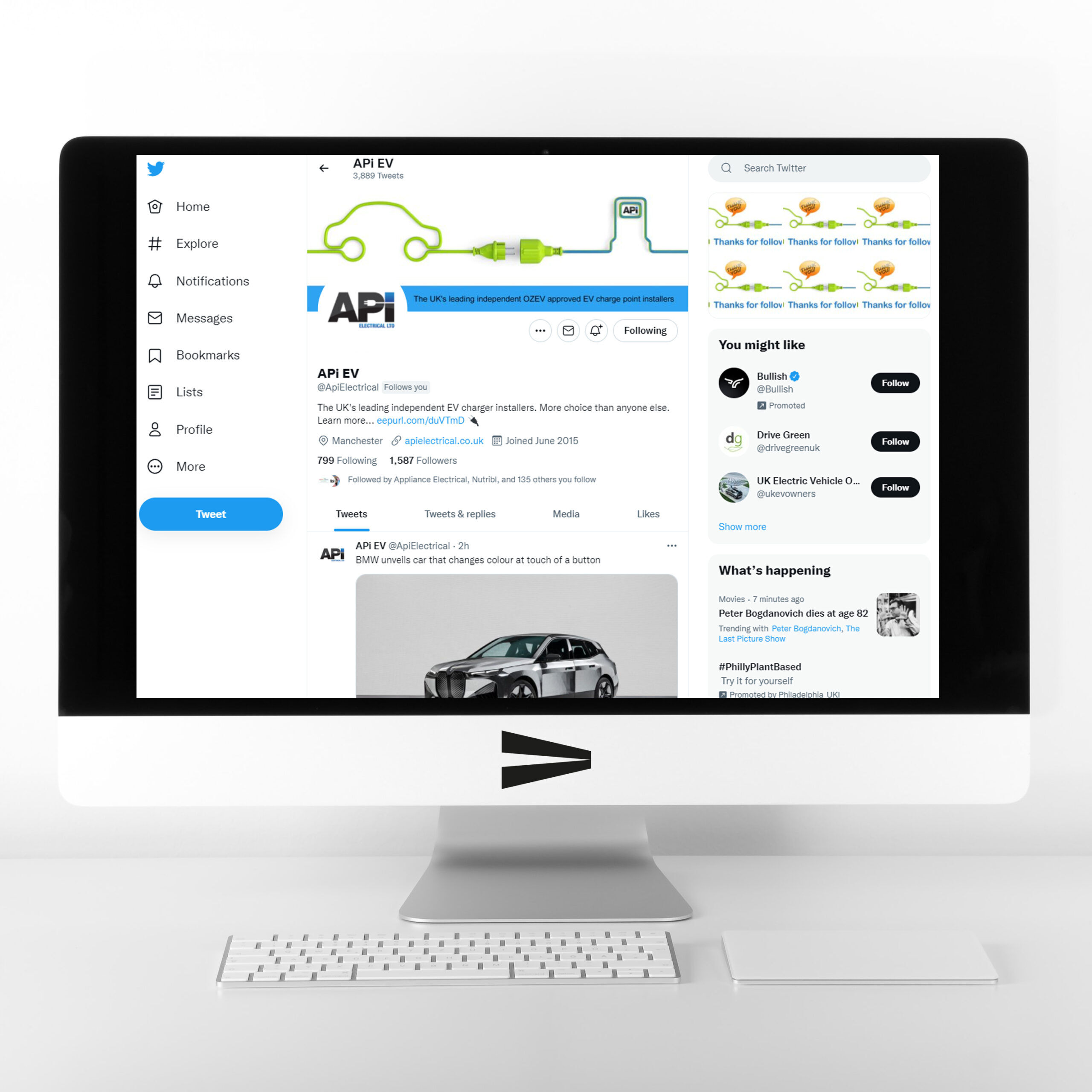 Statistics (last year)
9,142 impressions.
266 engagements.
43 post link clicks.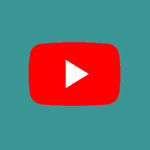 YouTube channel management
Engage a whole new audience
Videos are the most popular types of social post.
As well as being entertaining YouTube videos are used to help solve problems.
Videos that explain how to do something are often searched for and can be a great opportunity.
Not only do they promote your business they also increase visitors to your website.
They don't have to be professionally filmed as long as they are easy to understand and solve a problem they'll be effective.
They help to add personality to your website and gain trust too.
If you already have a YouTube channel we'll update your profile or create one for you.
Social media terms explained…
Press the yellow toggle button to the right of each question for more details.
Connection
A connection is a word given to somebody you connect with on LinkedIn.
Ideally, they are someone who may become a customer or share your content.
Email automation
This involves a subscriber signing up for your email and being sent a welcome email.
It can be used in many ways for more details on automation visit our email marketing page.
Engagement
This term is used to describe how often your followers interact with your posts.
Following
Used to describe your social platform followers.
Hashtag marketing
Hashtags are used with the symbol # and just like accounts you can follow hashtags.
They are mainly used on Twitter, Instagram and LinkedIn to attract new followers and describe the post content.
LinkedIn network
Are all of your connections (contacts you are connected with).
You can invite your LinkedIn network to follow your company page.
Here is our company page.
Profile
A word which describes your current details on a social platform.
Consists of a profile photo, cover photo, name, web address and contact button.
On most profiles, your contact button can be changed to sign up, shop now, message me, etc.
Recommendation requests
LinkedIn has a facilty which allows you to send out recommendation requests.
Review requests are available for Facebook and Google My Business but need to be sent manually.
Story
A story is a short clip which can be a video.
Used on Instagram and Facebook to further engage your followers.
Trigger word
A word or phrase you target to find new followers.
Most social software providers offer this as a facility with instant notification.
The team at Vizcom helped me with my new eCommerce business. After several conversations and after a lot of questions from me, I decided to go for one of their digital marketing packages. The report they provided was detailed and full of ideas I hadn't even considered. It is early days, but things are developing nicely. Looking forward to working with them in the months to come. Highly recommend
Dan has been working with us for several months and now is an integral part of our team. He is very professional, responsive and proactive. It's great to work with Dan as he is capable of taking a project and running with it without being constantly supervised. Quality of work is excellent and always delivered in good time. Thanks Dan
We have been using Dan at Vizcom Digital for the last 5-6 weeks and although only the early stages we are really happy with the work carried out so far, Dan is very clear in what he is doing and has some great ideas and plans for our site. We are kept up to date weekly with what he is doing and receive a full breakdown at the end of the month. We went for one of the top marketing packages and feel it offers great value for money. We are looking forward to seeing how things progress over the coming weeks and months. Highly recommended. Thanks!
With great design and an understanding of our business needs, Vizcom helped create an online marketing plan that is effective and simple to manage. Highly recommended.
Simon Harrison
22/05/2020
We have worked with Dan for over 10 years supplying our website, electronic & printed marketing materials and e-mail campaigns. Dan has a very good eye for design and produces high quality content that appeals to our customers all the time. There are never any hidden costs - we pay purely for time, which always adds value. He is responsive and always delivers on time.
Dan knows what he's doing - sensible pricing for real results 👍
Langtec Limited
28/10/2019
Vizcom have been designing, developing and maintaining our websites and digital content for many, many years. The service, the finished article and the support are absolutely superb, we can't imagine not having them by our side. In short, Vizcom are awesome!
Dan always answers the telephone in person within a few rings. He has helped with my email marketing campaigns and with admin on my Wordpress website
GRAHAM SUGGETT
18/10/2019
I met Dan many years ago through playing sport and he always struck me as a genuine and decent person. Fast forward to the present and I've started my own business, which is growing fast, so fast, that I don't have time to do everything I need to do. I know that I'm not maximising our on-line presence – company website, social media etc – but in truth, didn't have the skills, inclination or crucially the time to do it. I was aware that this was the area of Dan's expertise and contacted him. Dan has been a godsend as he has effectively taken over responsibility for ensuring that this side of our business is working brilliantly. I can now concentrate on the elements of my business I love, which is working directly with clients, safe in the knowledge that Dan has all our on-line presence covered. I can't recommend Dan highly enough.