Updated 20.4.21.
5 minute read.
27 email marketing tips to increase sales ✔️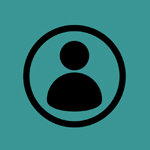 1. Be personal
Being personal will strengthen your relationship with your customers and gain your readers' trust.
Write as if you were having a conversation with a friend.
Describe how you feel and highlight how you can make your customers' lives easier.
Sign off with a picture of you (people buy from faces) and encourage contact.
2. From name
Use a named company email address (not sales@ or admin@).
It is more personal and emails from named email addresses are opened more often.
3. Subject line
One of the most important parts of your campaign and well worth investing time in.
33% of email recipients open an email based on the subject line alone (Source: Convince & Convert).
Write down ideas and discuss them with friends or colleagues.
Personalise this too as email subject lines (which contain a name) grab attention.
Add numbers, ask questions and add an emoji ☺️ these all help open rates.
Keep it short as shorter subject lines are easier to read.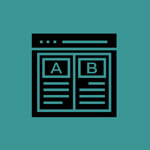 4. A/B testing
This allows you to test how effective your subject line and/or changing the content and arrangement will be.
Most email software providers will allow you to do this by randomly selecting a percentage of your list.
Your campaign is sent to this group with a different subject line and/or content change.
The most successful out of the two is then sent to your whole list or whoever you specified.
This will improve your open and engagement rates.
MailChimp recommends you send an A/B testing campaign to at least 5000 of your contacts.
They also recommend that the 'winning' email is sent to the remainder of your contacts at least 4 hours later.
5. One theme
Base your email around one main theme and link the articles together.
This will make it more appealing and easier for the reader to digest and understand.
It could be based on one product or service (ideally something new).
Your email could be seasonal or focusing on an upcoming event.
6. Call to action
Use one main call to action which should be what you want the reader to do before anything else.
Instead of a text or a picture link use a button as these are clicked more (the same goes for websites).
Avoid words like submit and download instead, provide a reason to click.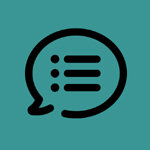 7. Introduction
Tell readers what to expect, keep it short, to the point and provide reasons to read on.
A short introductory paragraph followed by a bulleted list works well.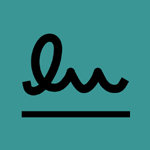 8. Encourage sign-ups
Don't just put "sign-up for our newsletter" provide a good reason to subscribe.
You could offer a free guide, a discount coupon or your latest price list.
Once they've signed up you will have their details for further marketing opportunities.
MailChimp allows you to create an automatic email that is sent once somebody subscribes.
You can schedule a follow-up email too which is also sent automatically.
If you use a hosted sign up form then tell the subscriber what to expect.
Update the thank you confirmation page and ask them to add your email address to their address book.
If you sign up for our free guides, you'll see what I mean.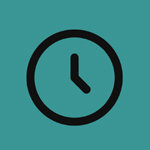 9. Timing
When are your readers most likely to open their email?
When do you receive the most enquiries or sales?
Most email marketing software providers allow you schedule your emails.
MailChimp uses data from your subscribers (along with data in their database) to predict when your contacts are most likely to open.
If you have a paid account, you can use this feature (send time optimization) to schedule your campaign.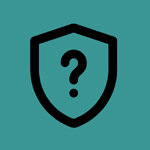 10. Ask questions
Questions make perfect subject lines as well as making the subscriber think and act.
You can send surveys by email to request customer feedback or seek their opinions on your service.
These replies can help provide ideas for your campaigns.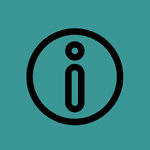 11. Provide useful information
Include how-to guides (especially videos), top ten tips and possible new uses for your product or service.
What do your customers often ask you?
Refer to the FAQs page on your website or create one.
Answering these questions within your email and your digital marketing will increase engagement.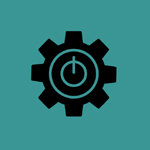 12. Automation
As well as welcome emails automation can be used in many effective ways.
It will help free up your time, build stronger customer relationships and increase sales.
Automated emails can be set up for dropped checkouts, when someone performed an action on your website or when someone signs up for an event.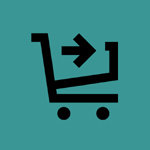 13. Connect your store
If you sell online, connect your eCommerce website to MailChimp it will collect transactional data.
This will include their orders, geographic location, etc.
Over time patterns will develop and you can use product recommendations within your emails.
This MailChimp feature allows you to add products to each email which are personalised for each subscriber.
These recommendations are based on purchase behaviour and purchase likelihood.
This results in a highly personalised email which will increases sales and engagement.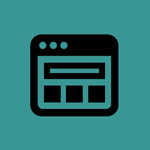 14. Authenticate your domain
Many email providers will block email if it looks like spam (especially AOL and Hotmail).
Authenticating your domain involves adding two lines of text to your DNS records.
It will increase the amount of emails that are delivered and lessen the amount sent to junk or spam folders.
15. Social Media
Provide different reasons for your readers to follow you on each of your channels.
Ask for Facebook reviews, run competitions, events and polls.
Offer incentives to encourage your customers to take part.
16. Testimonials
One will do, change it each time you send a campaign.
Include links to where your readers can read more reviews.
These could include Google, Facebook or a reviews platform like Trusted Shops.
17. You and your
Two of the most powerful words in marketing.
Write your email in a personal way and describe how your customers will benefit.
They want to know how you will solve their problems.
18. Avoid spam filters
Certain words, what your email contains and how it is constructed can trigger spam filters.
Using all caps in your subject line may result in your mail being blocked.
Using lots of different fonts in different colours can trigger spam filters.
Starting your email with the word Dear can increase your spam score.
Some trigger words include additional income, billion, earn money, extra cash, free gift, increase sales and lowest price.
But if you use them sparingly, in the right context and you have a low bounce rate you will be ok.
Only send email to people who have opted in and don't buy email lists as they are worthless.
19. Add a P.S.
Sign off with a P.S. it is your last chance to get your reader to act.
20. Use imagery
It can be much more powerful than just words and can convey your message instantly.
The human brain processes images much faster than text alone.
Videos are more effective than static images or you can use Gifs.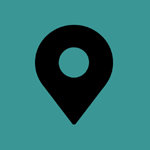 21. Include a map
Include a map if you want customers to visit your premises.
Add your opening hours and contact details.
Offer a discount coupon to online shoppers to use in your store.
22. Proofread and test your links
Ask someone who hasn't written your email to check it.
They may spot something you missed or offer a useful suggestion.
Test all your links and check they go where you want them to.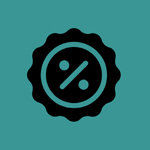 23. Offers
Include an offer (with a deadline), run a competition or offer a free download.
Emails including targeted offers are more successful than ones without.
Explain exactly what the offer is, how to qualify and include an enticing call to action button.
Use attractive graphics to further enhance the offer.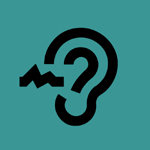 24. Add Alt text
Some email browsers don't support images so describe them by adding Alt text.
Dependent on your settings Microsoft Outlook will stop images displaying until you click to download them.
Alt text will let your reader know what to expect.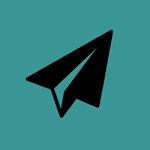 25. Send again
Most email software providers will let you send the same email again.
You can send to people who didn't open it the first time a few days later.
It may be that the person you emailed was busy.
You can improve your overall open rate by up to 8.7% read more in an article by MailChimp.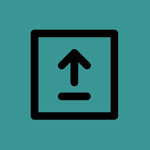 26. Follow up
Most email marketing software provides reporting options.
Including who opened and what they clicked.
If a contact clicks a certain part of your email you could call them for a 'chat' and steer the conversation to that subject.
Group the people who performed a certain action and send them a more in-depth email on the subject.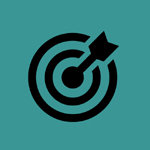 27. Target
Once you have sent a few emails you will see patterns develop.
You can group these contacts and make your email more specific as the more targeted it is the more effective it will be.
You can group by location, age, campaign activity, products purchased or engagement level.