Updated 14.4.21.
2 minute read. 
Why are Google reviews important?
…And how do I request a review on Google?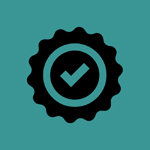 Improve credibility and increase enquiries
When you use Google to search for a business you are often presented with local listings first.
This is especially the case if you are using your mobile.
Those results are Google My Business listings and you will usually be shown the closest results to your location.
That is if you are allowing your location to be known.
You'll notice that some of the listings will have reviews and a star rating.
Positive reviews will help your business appear more trustworthy and encourage more clicks and phone calls.
They will also help with your local SEO.
How to claim your Google My Business listing
Do you have a Google account?
You will need one to claim your listing (if you haven't already).
Click Open a Google account and use an email address associated with your company website (if you have one).
To check if your business is already listed search here on Google Maps.
Once you find your business, click claim this business.
Then choose your verification method and follow the steps.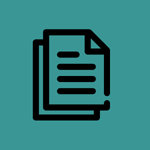 Google My Business guidelines
Once you have claimed your listing (or if you already own it) update your profile.
If you aren't listed, click create your listing.
Download the Google My Business app.
Download for > Android or download for > IOS.
This will allow you to make edits, respond to reviews and messages on the go.
Make sure your listing is up to date with opening hours, website and anything else you think that may be relevant.
Add your logo and make sure this is consistent with your other social profiles.
Add a cover photo, photos of your staff, products, and building.
Make it a habit, the more photos the better!
Switch on the ability to allow people to message you or make an appointment.
Consider adding your products to the listing too.
If you sell services and not products they can still be listed as products to help attract enquiries from local searchers.
Be responsive
Respond to any existing reviews.
Thank them and apologise for the late reply (if the reviews are old).
If somebody took the time to leave you a review, then it shows you care if you respond.
If you receive a negative review be sure to respond professionally.
Don't be angry (just take a deep breath) just answer the points they made and offer an apology.
If you consider the review to be fake, you can report it.
Unfortunately, this seems to take Google a long time to act upon.
My guess is that they will have to speed this process up or it will ruin the credibility of their review system.
If you respond to a negative review in the correct way, then this will further enhance your credibility.
Also, I'm always a little suspicious of a business which has no bad reviews and a large amount of 5-star ratings.
It makes me suspect that they could have paid for them.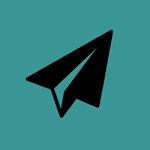 How to ask for a Google review in an email?
Most people will be happy to leave a review you just need to ask.
Just completed a project or did one of your customers say something nice?
Ask them to leave a review.
To make this easier for your customers to leave a review you will need to create a Google short name.
Google recommends that you use your company name and location within your short name.
Log into Google My Business then click Info.
Then click add short name, click save and copy URL.
Place this link in a Word Doc to use for your review request email template.
This process can also be automated using MailChimp email marketing.
Google review request email example
Here is a feedback request email sample…
Hi or Dear (insert contact name)
Thanks for choosing us and we hope you were happy with our service/your purchase.
If you could spare a few minutes would you mind leaving us a review?
It would really help us!
Just click here (insert your Google My Business short name URL) (you will need a Google account to leave a review).
If you don't have a Google account a review on Facebook or TrustPilot would be equally helpful.
Just click (insert your Facebook page reviews URL) or (insert your TrustPilot page reviews URL)
Thanks in advance,
(insert your name)
Your request email will be more effective if it is sent from a named email address.
Preferably from the person who deals with your customers, using office@ or info@ isn't personal enough.
Where else can I get reviews?
Reviews on other online platforms will also improve your profile.
These reviews can be added to your website (manually or some via a feed).
You can also share them on your social channels or use them in your sales literature.
To request Facebook reviews, repeat the process.
Go to your Facebook page, click the reviews button and copy the link.
Yell is another place where you can ask for reviews.
Your Yell rating often appears under your Google My Business listing.
Trust Pilot previously charged for a company profile but free accounts (which allow review requests) are now available.
LinkedIn allows you to send review requests and ask for endorsements.