Updated 20.4.21.
5 minute read.
Writing for the web best practices
Before you make a start
Ask yourself the following questions to help you plan your content writing
What does your business do?
How do your customers or potential customers view your brand?
What would you like them to think of your business?
Why are you better than your competition?
Who is your perfect customer type and why?
What is most important to your perfect customer when buying?
When are your most important customers likely to think of you?
What do your competitors do better than you and why?
How do you solve your customers' problems and how do you make their lives easier?
What is your primary competitive advantage?
Do you have an offer for first time customers?
What sources and geographic areas does most of your business come from?
What is the largest stumbling block in generating new business?
What do your customers often ask you?
If you would like these questions as a Word Document you can download this questionnaire to complete.
The home page
This is your most important page and the most likely entry point for your website visitor.
Place the important information near the top as visitors often just scan websites.
Be clear, sum up what you do and why it will benefit your reader.
Make sure your contact details are prominent and include an enticing call to action.
The about us page
Often the third most popular page on a website.
Add your team members, photos, positions and a short biography.
Talk about your vision, values and history.
Contact page
Be friendly and provide a good reason for people to get in touch.
Add a team photo or a picture of who is likely to be answering the phone.
A simple call back form will work best, name, phone number, and email are all you need.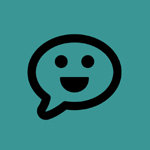 Thank you page
This is the page that visitors should be directed to once they complete your contact form.
Personalise it with who is likely to contact the enquirer.
Add your social profiles and a sign-up button for your email list.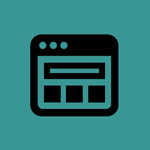 Other pages
Ask yourself what is the aim of my page and what do I want the visitor to do?
People scan websites and don't often read the whole page.
How can I make it easy for them to buy, get in touch and find the information they need?
If you have a particular service or group of products create a page for it, a 'landing page'.
These pages often convert more visitors more than your home page, so be specific.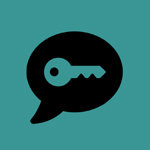 Keyword Research
It is best to write with keywords in mind, but they can be added later but only if they fit.
If you don't already have Google Analytics or Google Search Console installed add them to your site.
If they are already installed, then check to see what people are using to find your website.
These are the phrases to concentrate on.
This should be a constant process and I've written another blog called Simple SEO tips for beginners which explains more.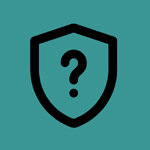 Answer questions your customers are asking
What do they normally ask?
Provide the answers and you will attract and convert more visitors.
Questions are best added to your existing pages as headings (if possible).
Or individual blog posts on each question if the answer is long.
You may also appear as a Google featured snippet for more on this read my post…
Why are you unique?
A common mistake is to list what you do and not say why they should choose you.
If your customers often say something positive what do they comment on?
What do you do that your competition doesn't?
How do you go the extra mile for your customers?
Be personal
Write as if you were talking to a friend and in a conversational style.
Use the words you and your.
Describe how you are going to solve their problem.
Who buys your product or service?
List a few well-known companies.
Or if that information is sensitive mention the types of companies that use your services.
Testimonials
Include a testimonial as this will add trust.
If you have enough add a different one to each page.
Use your Google, Facebook, LinkedIn or Trust Pilot reviews.
Read more about reviews in my blog post How do I get Google reviews for my business?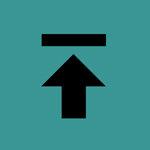 Important information at the top
Place the most important information at the top of the page as visitors often just scan websites.
I've watched hundreds of videos of website visitors interacting with clients' websites.
Sometimes they are on the page for as little as three seconds before making contact.
The most common theme I've witnessed is the visitor entering through the home page.
Then they visit the about us page to learn more about and see if they trust you.
After this they click the contact page, call or send an email.
Imagery
The human brain processes images much faster than text alone.
Using your own photographs is always best as they are more informative.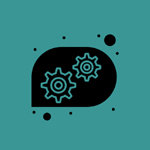 Avoid jargon
Avoid technical jargon (if possible) as your visitor may not understand it.
If you do need to use a technical term explain what it means within the sentence.
Keep it short
Write short paragraphs and short sentences.
They are easier to read and understand.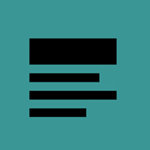 Headings
Use sub-headings which sum up your paragraph.
Your visitor will find it easier to read and understand.
Headings should act as teasers and encourage your visitor to read more or act.
Lists
Using bulleted or numbered lists makes it easier for your visitor to process your information.
It will also increase your chances of appearing as a Google featured snippet.
To learn more about how to appear read my blog post…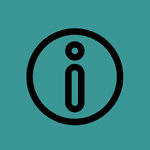 Useful information
Provide useful information, how-to guides and instruction videos.
What do your customers often ask for more information on?
Add this to your website to attract more visitors and improve your UX (User Experience).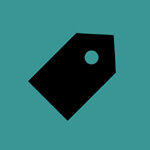 Show your prices
Don't be afraid to show your prices.
I'm always a little suspicious of companies who don't tell me what it costs.
Your visitor may leave (without making contact) if they don't at least see a guide price.
Qualify your information
If you are providing information or statistics from another source, mention it.
Linking to the source will help your visitor and also your SEO.
Check your spilling
Check your spelling and grammar
Ask a friend to read it too.
Use Grammarly the free version is excellent.
Call to action
Include an enticing call to action and make it interesting, every page should have one.
Provide a good reason for your visitors to make contact.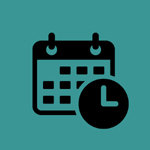 Up to date
Keep your pages up to date and detail when they were last updated.
This lets your visitors know your website is current.
A website isn't a finished article and should be constantly evolving.
Improve
Don't fear publishing something you aren't 100% happy with.
Read it again next day and edit.
Test
Test your website with friends, where do they click and what do they think?
You can use Hotjar which will show you where people click.
It also records video of visitors interacting with your website.